Compositions
African Memories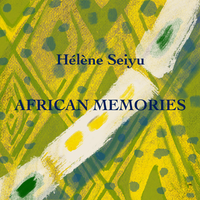 NEW!!
AFRICAN MEMORIES, for Shakuhachi solo.
Available on all online and streaming platforms:
and more...
For a real copy, contact me.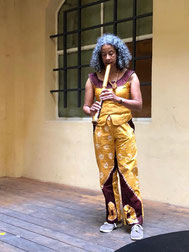 "What is Africa to me?"
Trying to answer this question is "African Memories", for Shakuhachi solo, my current composition project. I combine the exploration of my African roots with the essence of shakuhachi music.
"Gorée - La Porte du Non-Retoure" and "Tambin", two of the three pieces of this tryptic, were premiered during the International Shakuhachi Festival Prague 2019. 
The third one, "Baobab - L'Âme du Griot". was composed in early 2020.
#1. Tambin:
Inspired by a flute played in Senegal, this piece combines specific techniques and musical patterns from both tambin and shakuhachi.
Image & Editing: Alexandra Maiuga
#2. Gorée - La Porte du Non-Retour :
Prayer for the slaves who were deported from this Senegalese island. In Memoriam.
Image & Editing: Alexandra Maiuga
Japanese Meditations
This series in Japanese "Honkyoku" Style includes 5 pieces but is not finished yet:
1. Fukurō (Owl): Quietness of the heart in a deep night
2. Simplicity: Inspired by the traditional honkyoku "Kyorei"
3. Reflection
4. Acceptance
5. Joy: Inner joy is key to happiness and isn't affected by struggles, suffering and disappointment.
Music for Students
10 Easy Pentatonic Melodies for beginners
10 Easy Pentatonic Melodies, in Japanese notation with fingering chart.
6 melodies are only in the lower register. No meri-kari technique.
Score can be purchased here (scroll down to the bottom of the page)